As a digital agency, change is our core business. We have been transforming digital trends into sustainable solutions since 1995. We now have almost 100 employees working on behalf of digital transformation between our modern office in Berlin Kreuzberg and their homes. Together, we develop digital strategies and concepts with a vision: flexible, in order to meet a wide range of requirements, and compatible with new technologies.
Meanwhile, our goal of De-complication accompanies us from conception to implementation. We focus on the essentials and find the best and simplest solution for our customers and their users.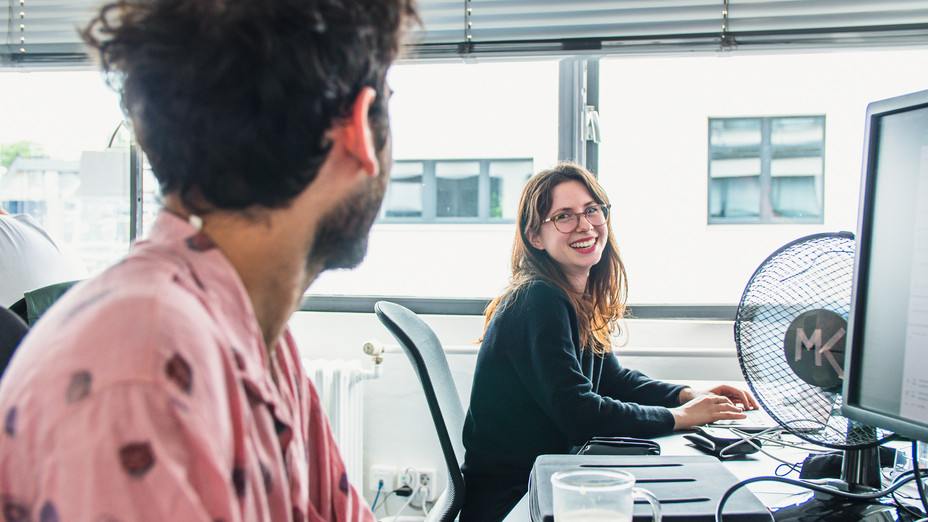 Shaping the future together
Our products are unique when it comes to design, strong when it comes to usability and sophisticated when it comes to technical performance. And: We stand for projects with a societal benefit. The majority of our clients come to us from the sectors of culture, education and research as well as politics and public administration.
Major social players such as the Federal Agency for Civic Education, the Goethe Institute, the Berlin Senate Administration, the Deutsches Museum or the Federal Ministry of Education and Research value our approach as much as the results of our work.