As a digital agency, change is our core business. We have been transforming digital trends into sustainable solutions since 1995. We now have almost 100 employees working on behalf of digital transformation between our modern office in Berlin Kreuzberg and their homes. Together, we develop digital strategies and concepts with a vision: flexible, in order to meet a wide range of requirements, and compatible with new technologies.
Meanwhile, our goal of De-complication accompanies us from conception to implementation. We focus on the essentials and find the best and simplest solution for our customers and their users.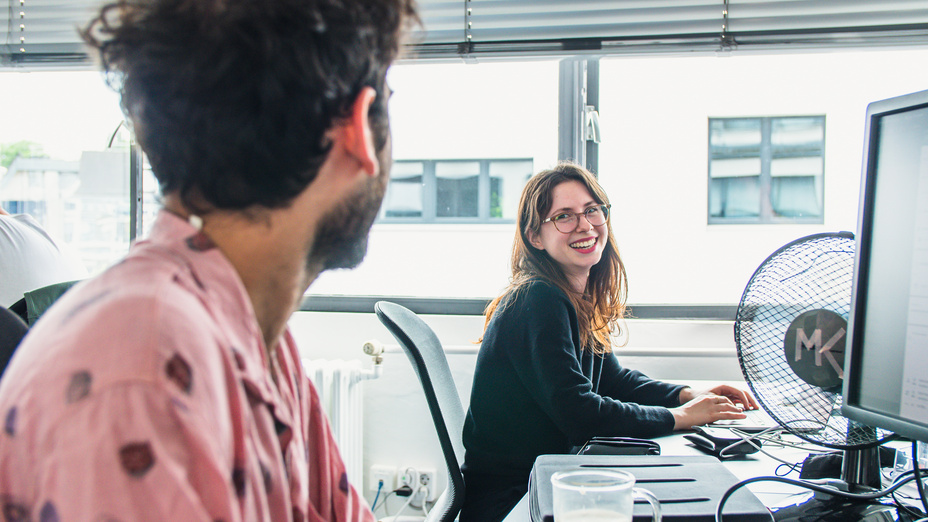 Shaping the future together
Our products are unique when it comes to design, strong when it comes to usability and sophisticated when it comes to technical performance. And: We stand for projects with a societal benefit. The majority of our clients come to us from the sectors of culture, education and research as well as politics and public administration.
Major social players such as the Federal Agency for Civic Education, the Goethe Institute, the Berlin Senate Administration, the Deutsches Museum or the Federal Ministry of Education and Research value our approach as much as the results of our work.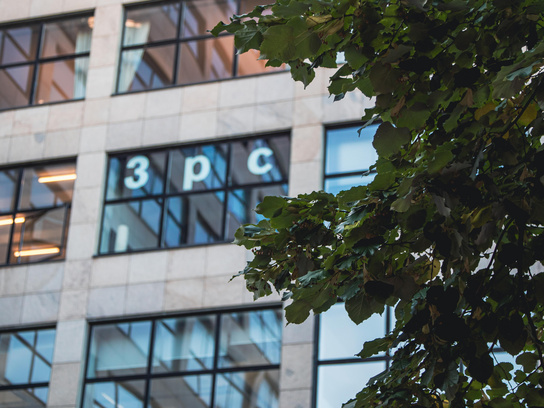 Our Values
Partnership
We work hand in hand with our customers creating a relationship of transparency and trust. It is vital to us to have open communication with our clients and keep them up to date with the progress of our work. Within the company, we also rely on strong relationships and team spirit. Mutual support and knowledge transfer across all disciplines are among our basic principles.
Flexibility
Digital solutions demand maximum flexibility. We use agile methods to integrate up-to-date feedback throughout the duration of the project and to respond flexible to unforeseen challenges. Our agile mindset also ensures the future viability of our solutions: we remain open to new technologies and the constant change in our fast-moving times.
Diversity
We love and breathe diversity and say yes to equal opportunities, making our workplace an open space. We have people with a wide range of skills and backgrounds on our 3pc team. We bring this interdisciplinary perspective to all our projects thanks to a culture of open communication where every member of the team counts. We embrace a holistic approach that combines conceptual, content-related and technical aspects.
Creativity
Whether it's an effective campaign message, new approaches to knowledge transfer, or streamlined CMS extensions - every product or service goes through a creative process. That's why we offer our teams a creative space in which ideas can unfold and individual solutions can emerge. In doing so, we rely on creative collaboration with our customers: together we are bigger and better.