Artificial intelligence as a driver of innovation
Communication has changed fundamentally. Whereas in the past a few gatekeepers scattered information, today everyone has a duty to do so. If you want to be seen and heard, you have to communicate digitally but not everyone can cope with the pressure of continues communication, especially with increased production costs that threatens existing business models. 3pc took on board this challenge and has been working on fiding a solution alongside curated solutions.
AI enables what no editorial or communications team is capable of: analyzing and structuring enormous amounts of data from a wide variety of sources. In this sense, AI introduces digital communication.
QURATOR – Curation Technologies
Together with nine partners, we are developing a novel technology platform in the research project QURATOR, funded by the German Federal Ministry of Education and Research (BMBF), to support knowledge workers and editors in curating digital content.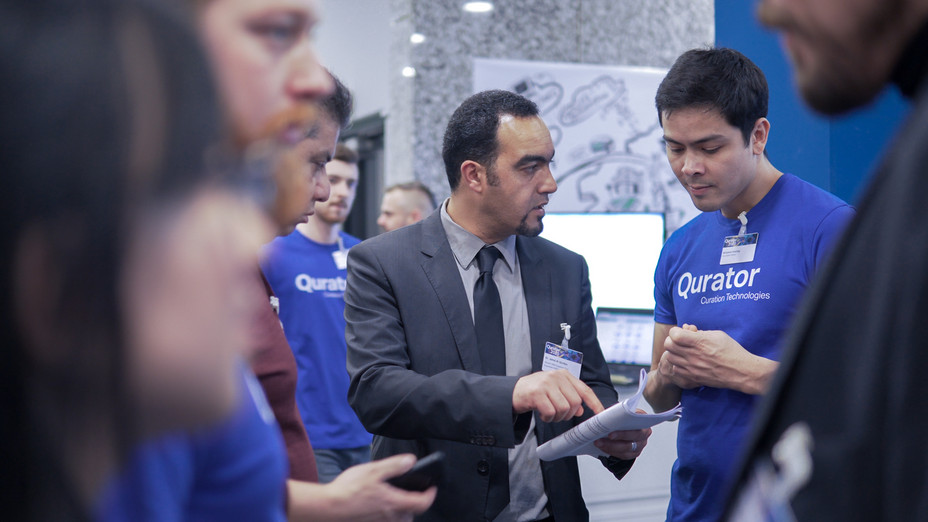 Research for the future of digital curation
The goal is to make individual curation activities higher quality, more efficient and less expensive through automation. This includes, for example, automated tagging of images and videos, caption generation and text summaries, or recommendation algorithms for augmented storytelling. We also invest in researching intelligent assistance systems and interactive storytelling.
In many areas, artificial intelligence is still considered a dream of the future, yet so much is already possible. The challenge is to understand the application contexts precisely and to link intelligent technologies with the existing infrastructure. Then we achieve real results.